Hotel Thermalpark offers accommodation directly in the swimming pool area. The area has an area of 18 hectares and includes indoor and outdoor pools with healing thermal water with a temperature of 24 to 39 degrees Celsius. Other attractions you can use are wellness, water slide, sports field and a pond for relaxation. The thermal water springs from a depth of 1600 meters and reaches a surface temperature of 57 degrees Celsius. It has beneficial effects on diseases of the musculoskeletal system.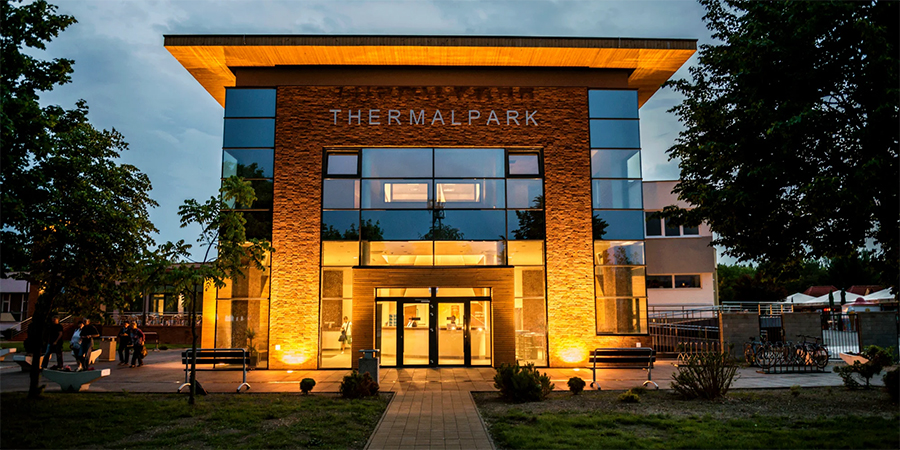 Rich buffet half board
Food is not forgotten during a pleasant relaxing stay. Half board is ready. Breakfast and dinner are served buffet style. For example, choose from international cuisine at the hotel's restaurant for lunch. There is also a bar with a wide range of drinks and snacks.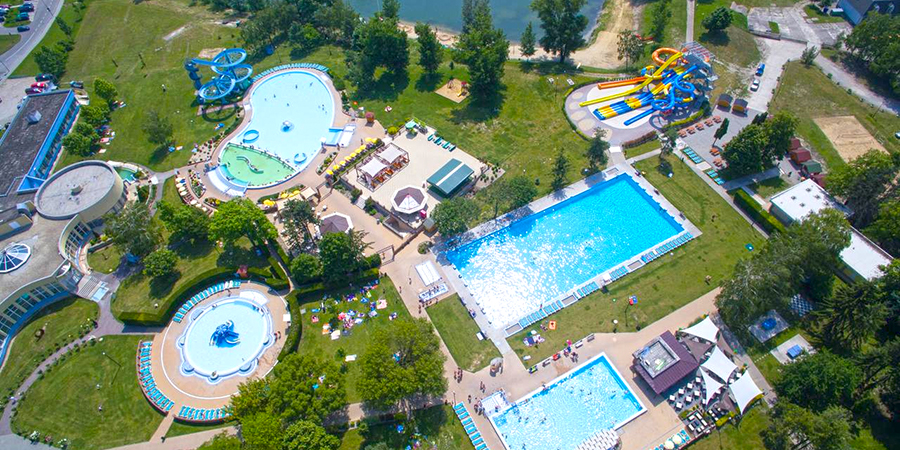 Wellness and relaxation
The hotel provides its visitors with more than just accommodation. Throughout their stay, our guests have access to all indoor and outdoor pools. The beneficial effects of thermal water and quality services in the form of various massages and treatments, a renewed sauna world and friendly staff are a guarantee to the satisfaction of our guests.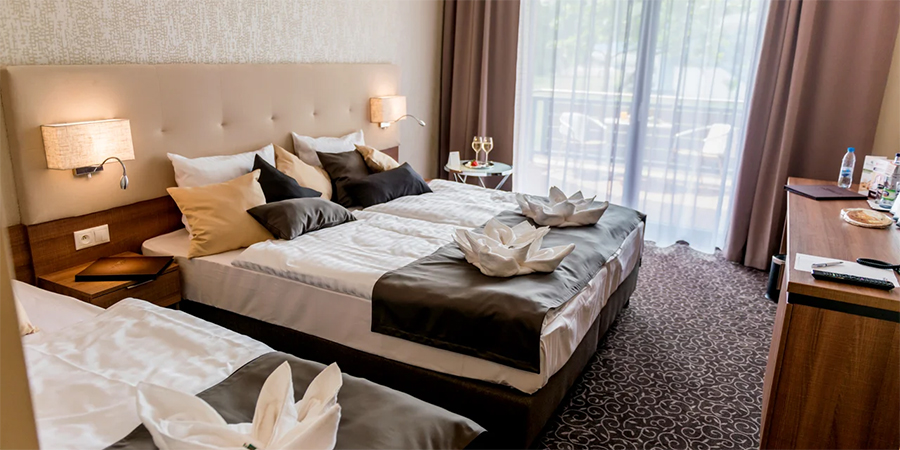 Free time and surroundings
The town of Dunajská Streda is located near the Hungarian border, but for fun and other relaxation you do not have to cross the border.
Fans of powerful and fast machines will certainly enjoy the Slovakiaring, located just 15 minutes from the hotel. The almost 6 km long track offers space for all adrenaline enthusiasts and fast rides. The Military Museum in the village of Orechová Potoň is undoubtedly worth a visit, where there are, for example, expositions from I. and II. world war.
The coast and the whole island are richly interwoven with bike paths, trails and routes where you will meet tourists, skaters and horseback riders.